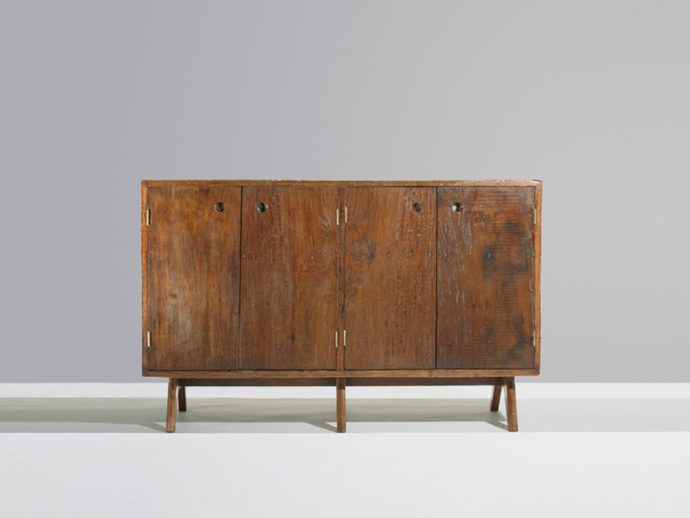 PJ-R-14-A "MEUBLE BAS DE RANGEMENT"
Meuble bas de rangement en teck massif. Corps quadrangulaire ouvrant en façade par deux doubles portes montées sur charnières en laiton. Ca. 1957-1958.
Price:
sur demande
Dimensions:
880mm x 450mm x 1370mm
Material:
Teak massif
Chandigarh. Pierre Jeanneret designed together with Le Corbusier a new capital in Chandigarh. In the 1950es they created a vision of new living, where modernity and tradition came together. The spririt of India and modernity of Europe created a world, where archaic and modernity get an unity. desk chandigarh.