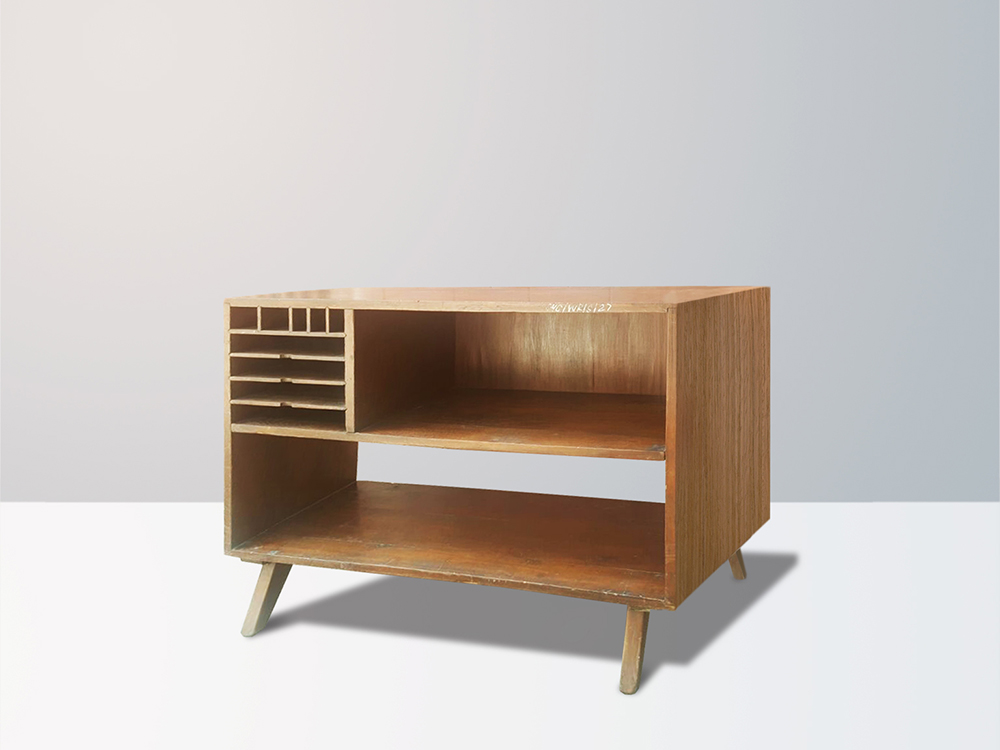 PJ-R "CORPUS"
A storage unit with several open placement area. With letters
Price:
on request
Material:
teak massive
File rack. Pierre Jeanneret designed together with Le Corbusier a new capital in Chandigarh. In the 1950es they created a vision of new living, where modernity and tradition came together. The spririt of India and modernity of Europe created a world, where archaic and modernity get an unity. Le Corbusier left soon the project and was looking for new chalanges. Pierre Jeanneret continued to live in Chandiarh and has got professor on the architecture faculty there. There he lived for 15 years, worked on the city and developed a big amoint of great design pieces
Le Corbusier was a great designer and architect. He was a visionary of modern architecture. He brought various new concepts in this field. The artist did not bind himself to specific furniture. He believed in creating something unique. All his designs have a unique feature in it. This makes his furniture designs innovative. He worked on many projects across the globe. From Paris to Chandigarh, he built great designs. One of his projects gained immense fame and success. Le Corbusier worked with Balkrishna Vithaldas Doshi for this project. Corbusier Ahmedabad project was under his guidance.
The Design
This Indian architect is an important figure in the field of architecture. His inputs toward Indian architecture are remarkable. He is the first Indian to get the Pritzer Architecture Prize. He is the founder of Modernist architecture in India. This man worked with Le Corbusier for four years. He assisted him in this project. In this project, the artist recreated the railway furniture Chandigarh. The original inspiration for this table was Chandigarh furniture. The Indian artist put his ideas on this furniture.
This railway furniture Chandigarh is classy and rare. This Ahmedabad furniture is a rare designer piece. It is ideal for all government buildings and offices. The designers made the sideboard in wood strong and durable. This makes the 20th-century table an antique. Le Corbusier made sure his designs stood apart. He added unique features to his designs. The designer followed these principles and created this masterpiece. This masterpiece has a single element composition. Massive teak wood is the composition of this furniture. Teak is plywood which is strong and reliable. It does not wear out easily. It protects the furniture from infestations. Teak is suitable for all weather conditions.
The ideal use of massive teak wood makes this table sturdy. The sideboard in wood has a solid structure. It has four teak legs which are slightly slanted. Slanted legs provide a larger surface area. It increases the weight-bearing capacity of the table. This table fulfills the purpose of storage. For this purpose, the designer created numerous placements. The placements are open spaces with different dimensions. These different dimensions are for fitting all kinds of office stationery. This wooden table is a well-thought furniture piece. Efforts by the architects made this project a success.