PJ-SI-30-A Committee Chairs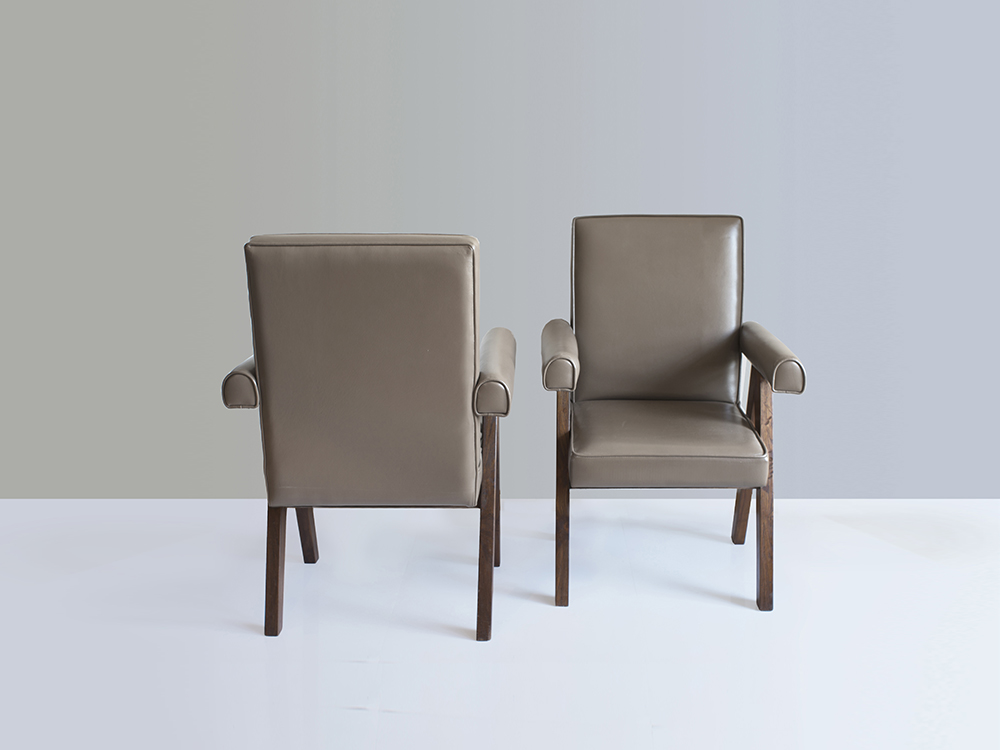 PJ-SI-30-A "COMMITTEE CHAIR"
圈椅,1954年,1955年,曾供办公楼和昌加迪尔高等法院使用。
价钱:
根据要求
外形尺寸:
560mm x 550mm x 850mm 22 in x 22.6in x 33.5in
材料:
Solid Teak, black leather
Committee Chair has been designed for Chandigarh. A fantastic piece of furniture. Done in teak and wood. Full with great architecture for interiors. Live style of great New York and London. We offer that chair for museums and collectors. From 1950 and authentic. Very nice chair and sofa set for selling in our P! Galerie. you can buy that thing in our showroom. Rare collector piece. It is worth to have a beautiful leather committee chair in all colors. Together with Le Corbusier they make a story of big India surprise. University style of value. An Interview with the famous collection of selection for design shape. Designer Pierre Jeanneret did it great. Offerd by architect for fantastic architecture. It is a thing you get in London and New York. Los Angeles together with nice tables and rare file racks. Storage rooms of cabinets and of Charlotte Perriand. Jean Prouvé did often that. By selling it to you a nice and rich space of living room and sofas can get here. A view of a house with film of Chandigarh. Low chairs of soft pads. We are the gallery owner of art fro artists. We are at Miami Art Basel. Sofa of soft material, done by Jean Prouvé and the Paris workshop. An alternative option for raw shapes and nice textures. Buildings like villa savoye and the word globalisation of pleasure. Max Bill has done a book about that kind of intelligence. Reporting good things and small results. Committee Chair with wonderful PJ-SI-30-A.
Committee chair of pierre jeannneret