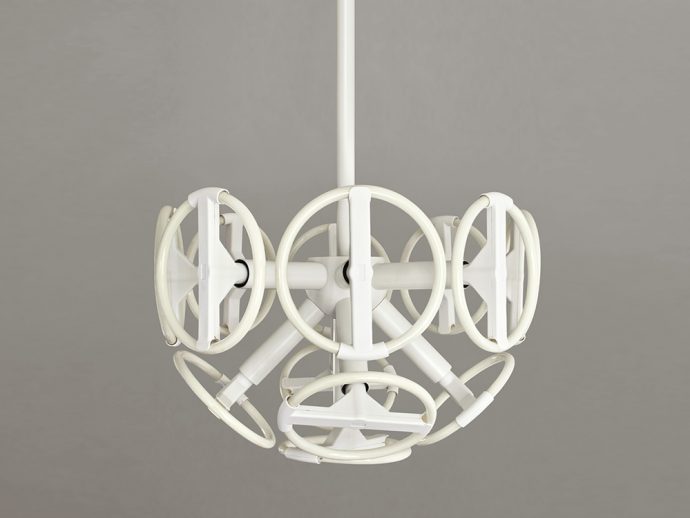 LAMP "CALMARES"
Contemporary design of T.M.Strala, 2010. Limited 9/125. Marked with certificate of authenticity.
Price:
on request
Dimensions:
650mm x 600mm x 600mm
Material:
Aluminium, Steel
Calmares Strala lamp to buy
Calmares Strala lamp of design. Tom Strala made this rare lamp from the lamp collection. It is for with LED. A limited piece without metal and art collectors. An artist from Zurich with a collection of valuable objects. Sell ​​and buy here. Round form of light without selling in place of Zurich. P! Galerie offers to the client of Paris ex Brussels. Auction houses. Without metal and steel and lacquered aluminum. White and round. An architecture of concrete and rare art form. With current one makes of the unique form. Without it one is mature and one has buildings of the interiors. The fashion sofa design of furniture and furniture. Without knowing what to do. With P! Gallery we sell it in New York and in museums. Auction houses work with us. Tajan and Wrigt20 is clear and sells the lamps of Tom Strala. With an energy of modernism, concrete and wood is here. Beautiful materials of radicality and power. Buy here with furniture at the P! Galerie in Zurich Switzerland.