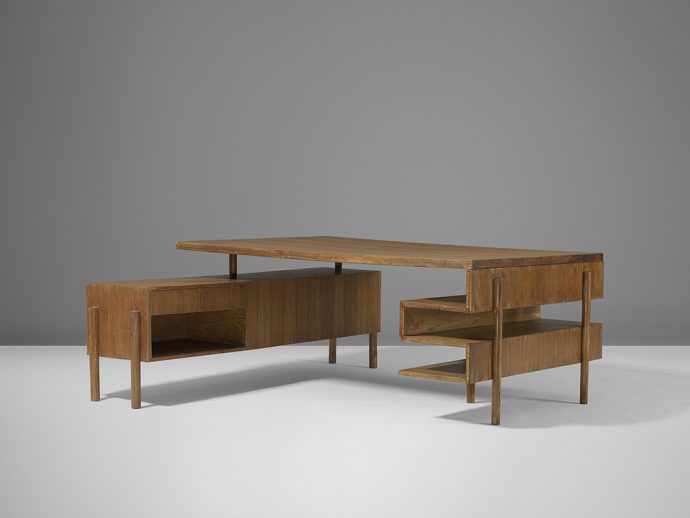 PJ-BU-16-A "Z-ELEMENT- TABLE"
Collapsible administrative desk in solid teak and teak veneer, ca. 1957- 1958.
Price:
on request
Dimensions:
1860mm x 1140mm x 710mm
Material:
Solid teak, thick teak veneer
Element Bu pierre jeanneret Chandigarh. Pierre Jeanneret designed PJ-BU-16-A. A piece of design with z-element. massive teak and wood pieces of rare beauty. Charlotte Perriand came and helped. Great creations of wood and teak.