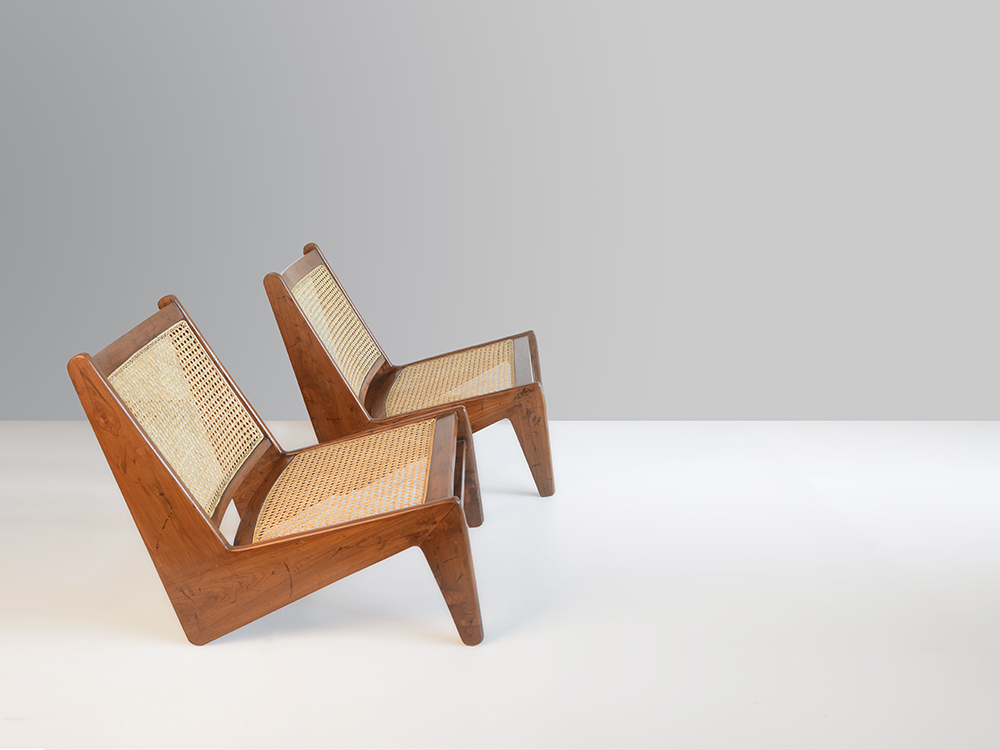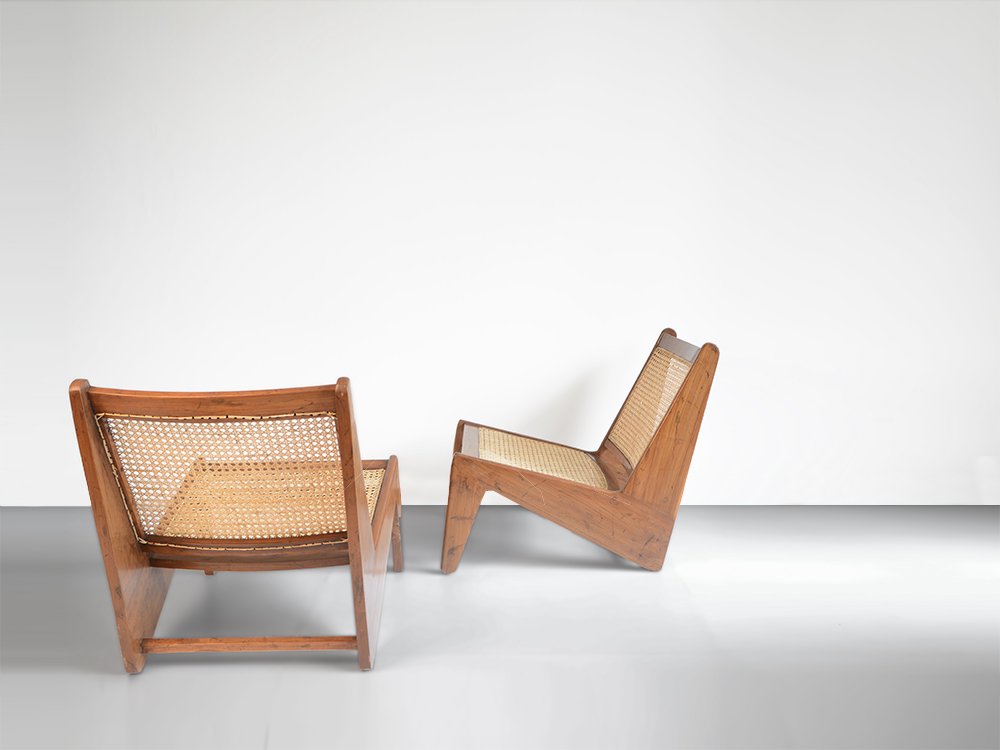 PJ-SI-59-A
Low caned armless easy chair, called kangaroo chair, 1955.
The kangaroo chair has a very simple shape. It is finally just a wave. The outline gets wider and thinner, bringing the chair in a dynamic balance. Additionally it has many little details: beautiful rounded corners and curved beams. It stands out from the complete Chandigarh collection. One of the most iconic chairs of the 20th century.
Its patinated teak showing all that traces of age and its uniqueness. So we keep as much as possible of the historical traces and value. That is essential because now there are fake pieces on the market.
The gallery owner picks each piece on his own in India; checking carefully all details and traces. So we guarantee its authenticity.
SHIPMENT
We ship worldwide.
D, I, AT, F, B, NL, UK, DK, LU: 242usd Rest of Europe: 288usd
USA, CA: 362usd
CN, HK, JP, MX, AU, NZ: 412usd
Dimensions:
660mm x 560mm x 710mm
Availability:
We offer chairs with different levels of patina.
Material:
Solid teak or rosewood, cane
Authenticity:
All wooden parts are authentic, cane has been redone.
We add a Certificates of authenticity with unique identification number.
Price
on request