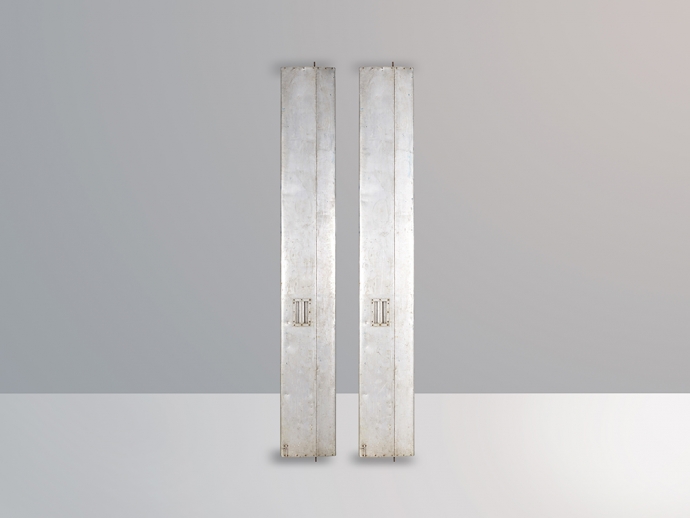 LC-AE-05-A SHUTTER
Ventilator shutter, as sunprotection and to bring air into the space. Designed by Le Corbusier. Done in folded, riveted sheets aluminium. Profiled in the shape of an aeroplanes wing. With steel pivots at the end.Ca. 1956-1957.
Price:
on request
Dimensions:
2970mm x 440mm x 60mm
Material:
aluminium
Chandigarh. Pierre Jeanneret designed together with Le Corbusier a new capital in Chandigarh. Shutters for air cooling in aluminum.