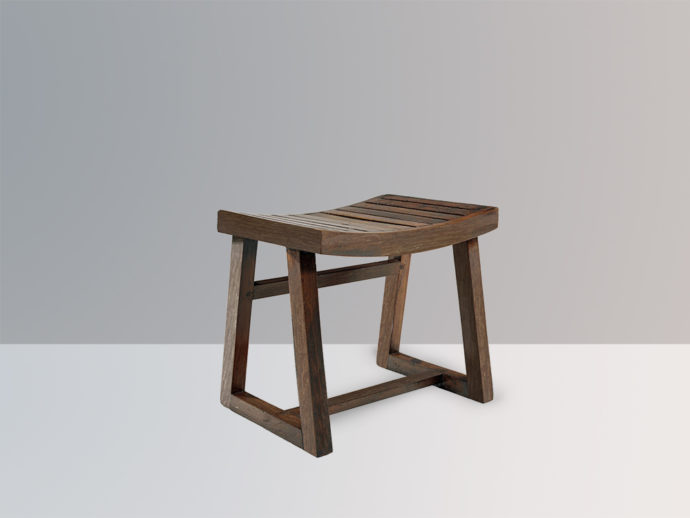 PJ-SI-55-A "SEWING STOOL"
Low stool in solid rosewood with letters, ca. 1955- 1956.
Price:
on request
Dimensions:
420mm(h) x 320mm x 400mm
Material:
Solid teak
The Pierre Jeanneret stool https://www.jeanneret-chandigarh.com/portfolio/office-cane-chairs/ is a beautiful vintage design. The Swiss architect Pierre Jeanneret is the great designer behind this stool. Chandigarh is the place where the stool was designed. The design of this model dates back to 1955-56. Pierre Jeanneret and Le Corbusier created this retro furniture. They both were a cousin duo who worked for about twenty years. The designers developed some amazing vintage designs. The cousins believed in creating minimal and modern designs. But, they made sure each design had an Indian touch to it. This is why it is a present-day Indian stool. The Pierre Jeanneret stool can be used for multipurpose reasons. The stool is available through Pierre Jeanneret New York portal.
The Design
The Pierre Jeanneret stool is classic and handmade furniture. The furniture is a compact and unbreakable model. Such attributes of this Indian stool https://www.jeanneret-chandigarh.com/portfolio/easy-armchair/ make it sustainable for long. The stool is composed of solid teakwood. Teak and rosewood make the stool bug resistant. Pierre Jeanneret made a teak stool design for protection from humidity. The sewing stool has a curved seating. This curvature seat adds comfort to seating. The Pierre Jeanneret stool has a structure for balanced posture. The designers combined modern and antique features for this stool.
The Pierre Jeanneret stool is a slat-built furniture piece.  This contemporary attribute contributes to the intensive design structure. But, it is useful and comfortable for seating. This Chandigarh stool is supported by four legs. The four-legged structure is supported by an extra crossbar. This crossbar connects the two base slats forming a triangular arrangement. Such an arrangement ensures the stability of the model. The grainy wooden texture increases the aesthetics of the stool. This sewing stool has various designs built over time. But, this design is timeless and elegant.
Pierre Jeanneret designed numerous buildings and furniture. But, this teak stool https://www.jeanneret-chandigarh.com/portfolio/de-pj-si-26-a/ is one of his timeless designs. The teak stool is an extraordinary furniture piece. It has various purposes which make it a multipurpose furniture model. The Chandigarh stool has developed various design variants over time. This allows easy access for antique lovers to buy this blended Indian stool.
teak stool Chandigarh
A teak stool from Chandigarh. Designed by Pierre Jeanneret for a building. We are selling the best pieces also art. Great design furniture for Le Corbusier in Paris and London Pierre Jeanneret stool https://www.jeanneret-chandigarh.com