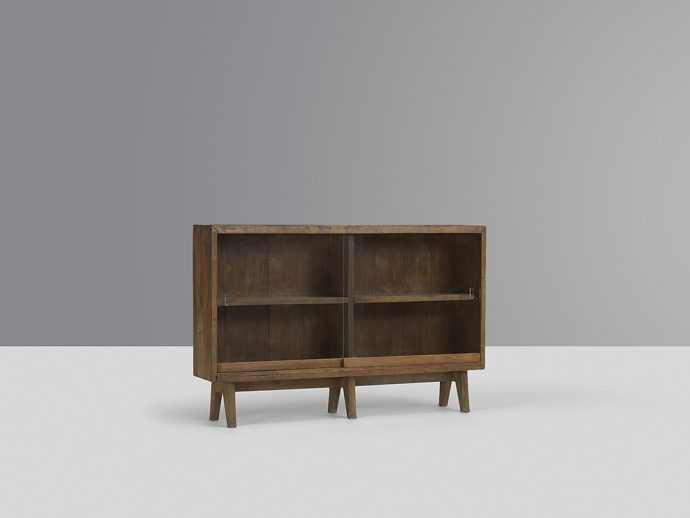 PJ-R-13-A "FILE RACK"
Glass-fronted unit known as "bookcase" in solid teak. Quadrangular body with two sliding glass doors. Thick teak shelving inside, ca. 1960.
Price:
on request
Dimensions:
880mm x 1380mm x 270mm
Material:
Teak, glass
Chandigarh. Pierre Jeanneret designed together with Le Corbusier a new capital in Chandigarh. In the 1950es they created a vision of new living.