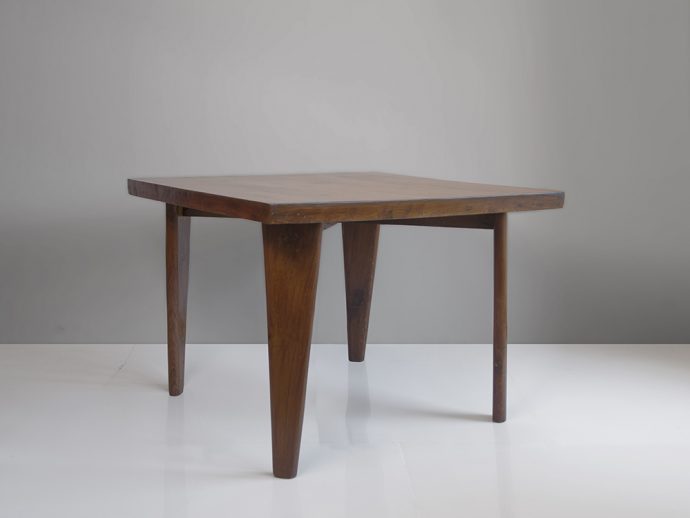 PJ-TA-04-A "SQUARE TABLE"
Table in solid teak and teak veneer known as "Square table". Thick, square veneered top with straight sides resting on four wide, tapered vertical legs, presented face-on., ca. 1960
Price:
on request
Dimensions:
720mm x 920mm x 920mm
Material:
Solid teak, thick teak veneer
The square table is in teak. Wonderful material, done for Chandigarh, offering a greaet materiality. Offered by Galerie P! in Zurich. Best offer of vintage design furniture.