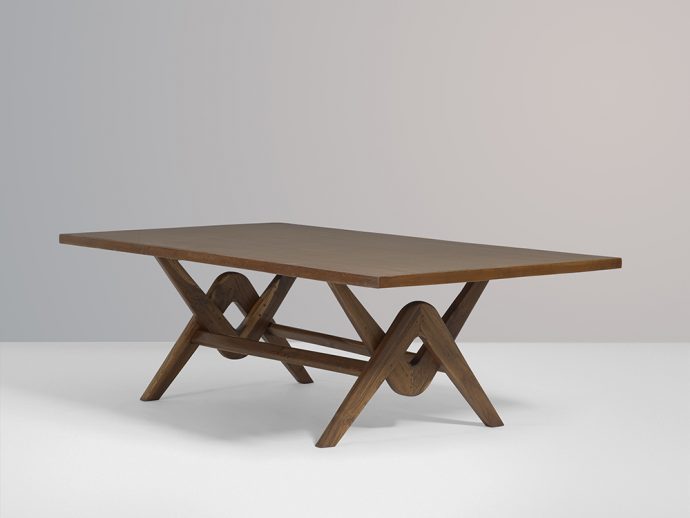 PJ-TAT-14-A "BOOMERANG TABLE"
实心柚木桌,名为"回力标桌"(Boomerang Table),桌板以厚柚木贴面制成。由勒·柯布西耶(Le Corbusier)亲自设计,极为罕见。有牚,约1963年。
价钱:
根据要求
外形尺寸:
710mm x 1210mm x 2430mm
材料:
Solid teak, thick teak veneer
The Pierre Jeanneret Boomerang table is a fantastic piece of design. Pierre Jeanenret made it for Chandigarh. Like that it was designed a desk of big auction value. Le Corbusier Boomerang table is so unique. It is an authentic mid century designer piece. Teak is a wonderful wood. That furniture is a piece for collectors and also for interior desinger. That is a historical piece by Charlotte Perriand. That desk we offer in San Francisco or Los Angeles. New York is so opeen for design pieces. That objects of shape with that legs. Finally all great decisions are here.