PJ-SI-28-A "OFFICE CANE CHAIR"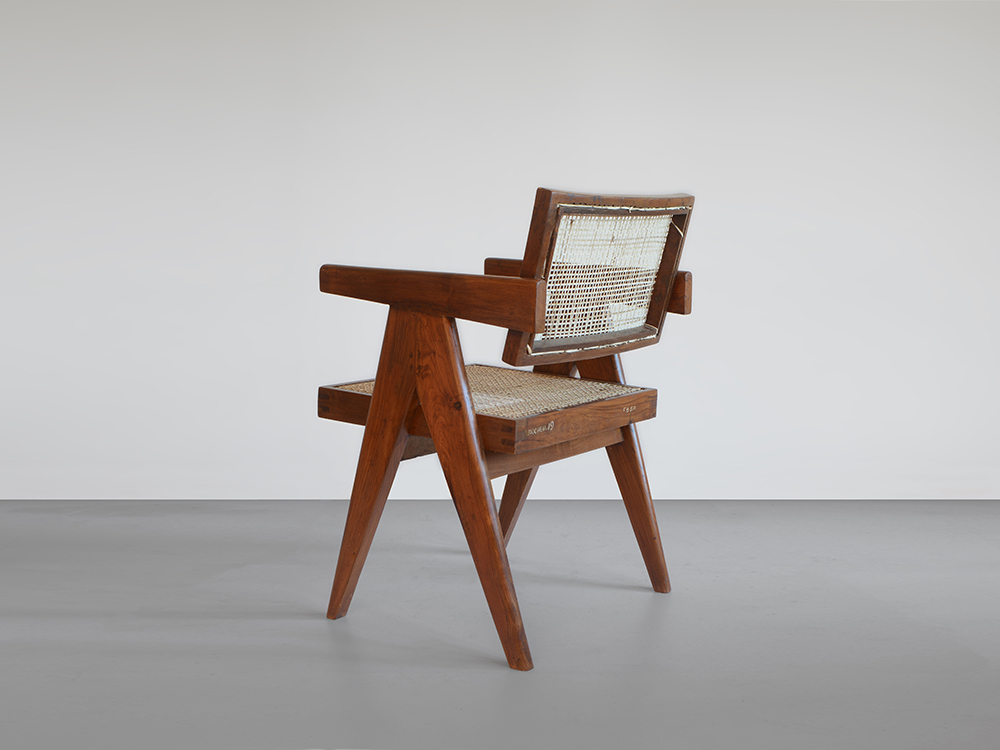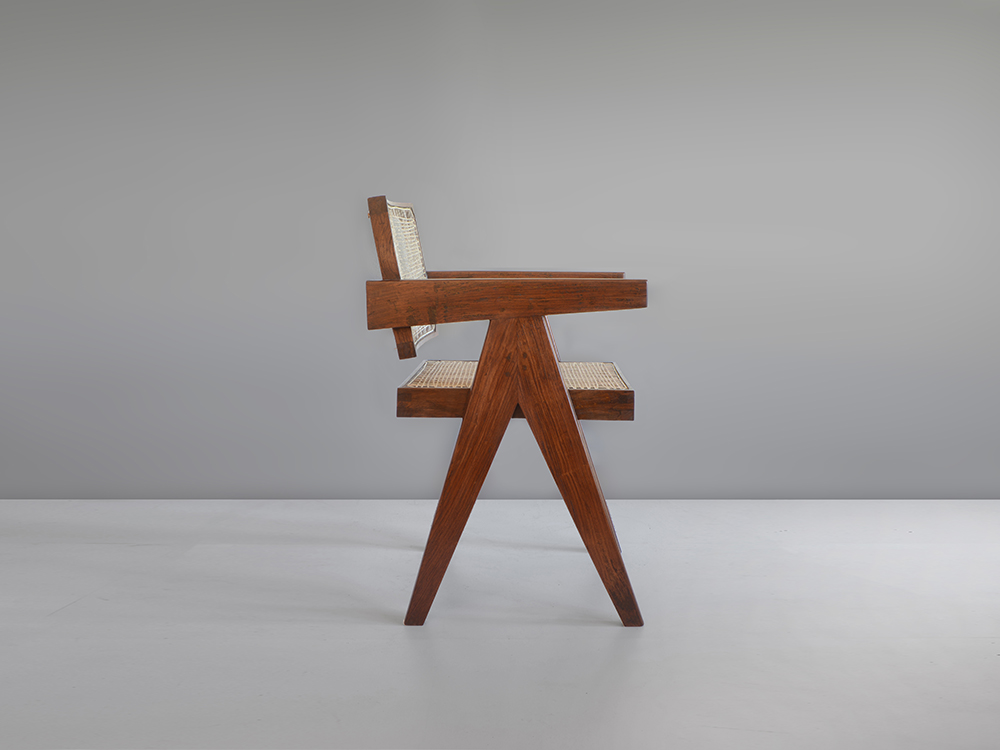 PJ-SI-28-A "OFFICE CANE CHAIR"
オフィス用椅子、1955-1956年。背部が座面から離れているのは珍しい
価格:
ご相談に応じます
寸法:
510mm x 540mm x 740mm 18.5in x 19.7in x 30.1in
素材:
チーク無垢材、ラタン
The Pierre Jeanneret office cane chair is a multipurpose piece of furniture. The chair appears both simple and complex.  The duo cousin Le Corbusier and Pierre Jeanneret had undertaken a task to revolutionize the aesthetics of the furniture. Pierre Jeanneret composed the design of this authentic Chandigarh dining chair. Keeping in mind the creative aspects of Indian furniture, the chair was made. The creative cousins were very well aware of the rich Indian tradition. Also, they had studied the ancient techniques of furniture making. This learning was well used to create a remarkable piece of chair.
Design
The design of this Pierre Jeanneret office chair is smart and amazing. The design is made in such a way that it provides ample space to place oneself.  Solid teak is used to make this chair. The teak attributes an essential strength. The back is not attached to the base. This arrangement makes it one of the rare versions of a design.  The surface of the base and the back is built by the cane net. The net provides elasticity to the built. The same also allows the human body to relax on the soft surface. These ideas make it the best teak and cane chair.
Teak ensures the toughness for the chair. At the same time, it keeps the uninvited infestation. As it is necessary to be bug-free, teak is very useful as a material. With a constant human touch, the teak material keeps the fungal growth at bay. The chair has a supportive armrest. The inverted v-shaped legs are attached to the armrests. The legs lend premium support to this authentic Chandigarh dining chair.
Why Should You Buy It?
The fabulous design of the chair makes this teak and cane chair as a popular product. The appropriate size allows it to fit in any kind of space. The plural quantity of this Pierre Jeanneret office cane chair will charm the official space. It serves as a purposeful and original office cane chair. The rarity of the design makes it one of the coveted pieces of furniture. The combination of teak and cane is an all-time favorite in India. The traditional look of this original office cane chair is a true treat.