PJ-SI-28-A OFFICE CANE CHAIR 2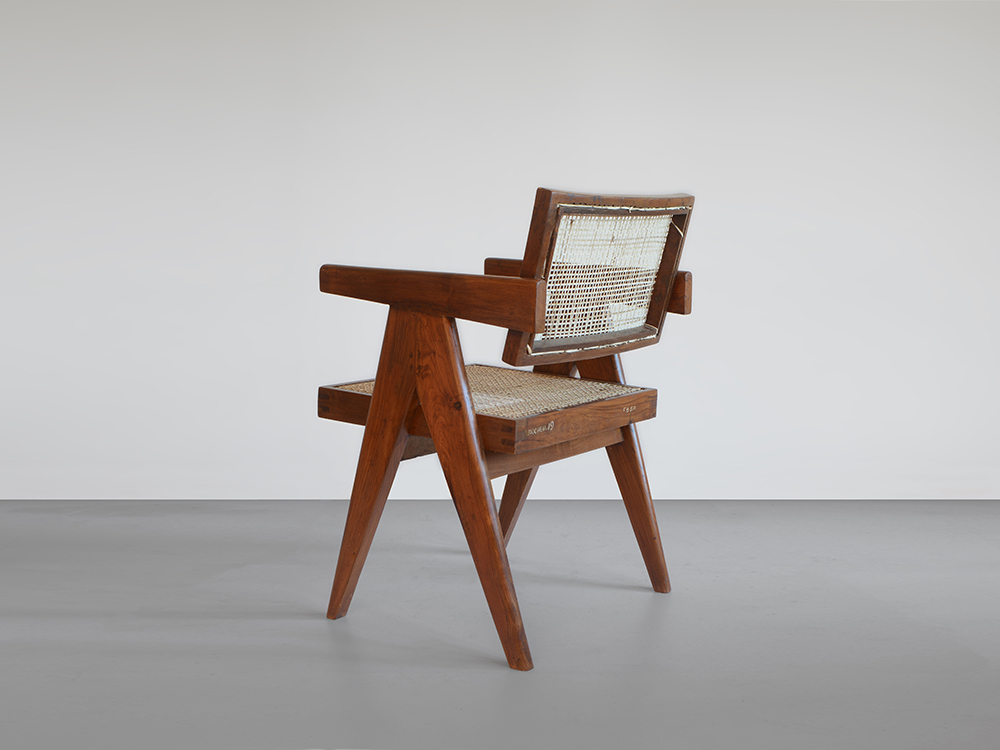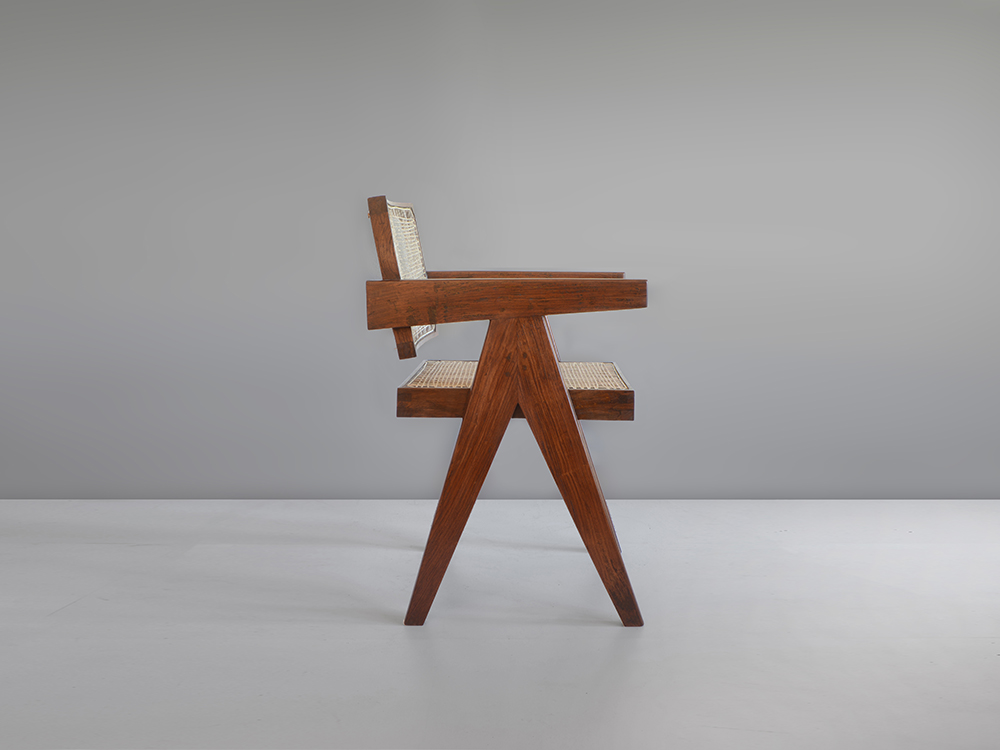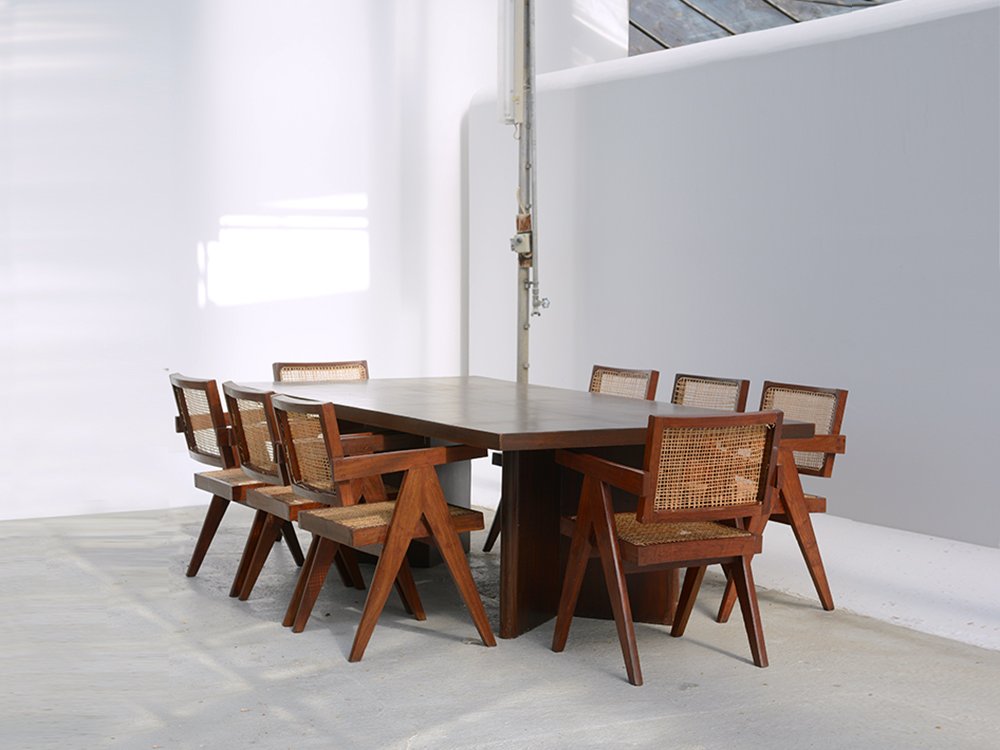 PJ-SI-28-A "OFFICE CANE CHAIR"
1955-1956. Rare version with back seperated from the seat.
This chair is an iconic piece of design. It is raw in its simplicity. The A-shaped legs are specific for many Chandigarh items. The floating backseat is a special detail, which brings the shape in a surprising balance. It creates a specific lightness. That was at that time ununsual and shows how Pierre Jeanneret was experimenting.
Its patinated teak gives that objects a strong character, showing all that traces of age and its uniqueness. It is finally a historical piece from an UNESCO World Heritage site, done by the most important architects from the 20th Century. We don't restore them too much. So we keep as much as possible of the historical traces and value. That is essential because now there are fake pieces on the market.
The gallery owner picks each piece on his own in India before the restoration; he checks carefully all details and traces. So we guarantee that all wooden parts are authentic. We add a Certificate of Authenticity with the detailed information. That is important to have.
SHIPMENT
We ship worldwide. On a small palette, in a cardboard with foam. Securily by TNT/Fedex.
D, I, AT, F, B, NL, UK, DK, LU: 212usd Rest of Europe: 248usd
USA, CA: 332usd
CN, HK, JP, MX, AU, NZ: 412usd
Optional insurance: 38usd
Dimensions:
ca. 510mm x 540mm x 810mm
Availability:
We offer chairs with different caning, different levels of patina, some have written signs, some are in a set of 4 or even more chairs.
Material:
Solid teak, cane
Authenticity:
All wooden parts are authentic, cane and cushion has been redone.
We add a Certificates of authenticity with unique identification number.
Price
on request