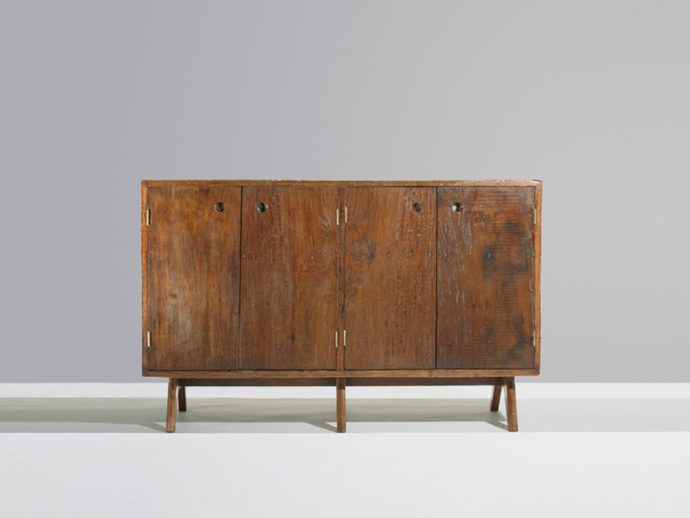 PJ-R-14-A "CUPBOARD"
Low cupboard in solid teak. Quadrangular body opening at the front by two double doors mounted on brass hinges. Ca. 1957-1958.
Price:
on request
Dimensions:
880mm x 450mm x 1370mm
Material:
Solid Teak, brass
Chandigarh. Pierre Jeanneret designed together with Le Corbusier a new capital in Chandigarh. In the 1950es they created a vision of new living. Great desk from Chandigarh in Paris.