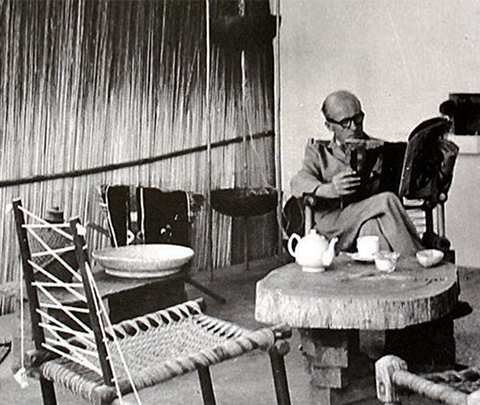 pierre jeanneret (1896–1967)
Pierre Jeanneret was a Swiss architect who opened an atelier with his cousin, Le Corbusier. Together they designed some of the most famous buildings of the 20th century, such as the Villa Savoye and the Villa La Roche in Paris. Their cooperation ended with World War II, when Le Corbusier supported the Vichy regime and Pierre joined the French Résistance. In 1955 they united again to build the new city of Chandigarh, in the Indian Punjab. Le Corbusier spent relatively little time on the project, but Pierre Jeanneret continued working on it for a further 15 years.
character:
Pierre Jeanneret was in Le Corbusier's shadow. However, his interests lay in experimentation rather than success and Chandigarh gave him the opportunity to play, to break away from European architectural dogma.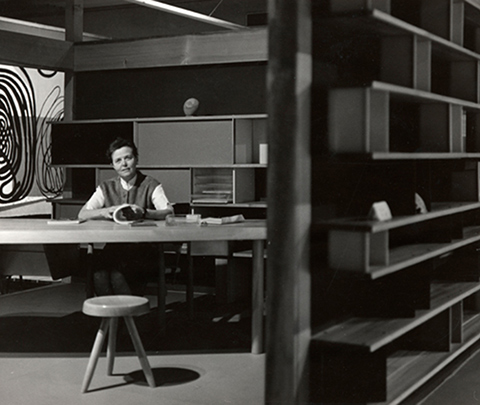 charlotte perriand (1904–1999)
She was a French architect and designer who worked for Le Corbusier and is known for designing the studio's famous tubular steel furniture. In 1937 she left Le Corbusier's practice, and in 1940 began collaborating with Jean Prouvé. Around the same time she also went to Japan and began exploring the country's rich culture of handcrafts, which inspired her to use more wood in her work and to develop a more subtle language.
character:
Perriand was a free-spirited leftist, who in her search for individual expression abandoned traditional architectural doctrine in favor of a more emotional and poetic language. Designing for her was a game but one that had to be taken seriously, and in her work we see a more female approach to design that is based on neither ego nor the need for fame.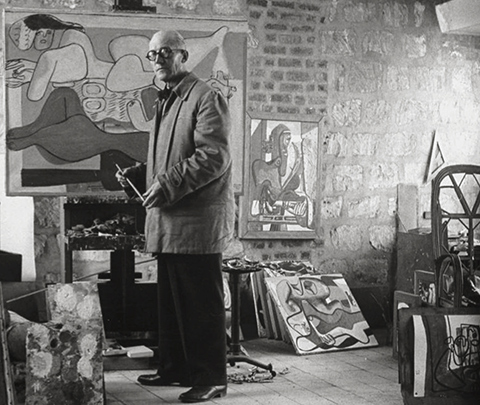 le corbusier (1887–1965)
The most important architect of the 20th century, Le Corbusier developed his own innovative and playful interpretation of rational modernism. His famous definition of architecture as a 'machine for living' suggests his approach to design was highly pragmatic, but he was also an artist who believed that buildings should touch our souls. His concept of the 'promenade architecturale', for example, was based on the belief that buildings should provoke multiple emotions and experiences.
Character:
He was very ambitious and wanted to build. Still the desire for fame didn't spoil his way of designing. He believed that buildings should touch our soul and so he gave the buildings a deeper meaning. His work expressed a rich ambivalence between rational and spiritual sides.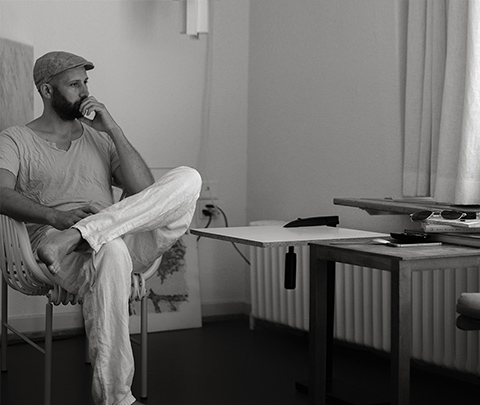 tom strala (b. 1974)
From an early stage in his career, the Swiss designer Tom Strala has worked in an experimental mode, avoiding both industrial and mass production. Design for him is both an art and a way of interpreting thoughts and ideas. Rather than responding to economic need or the general zeitgeist, he looks for radical design solutions that express his world view and that are often based on contradictions, such as roughness and fragility.
Character:
He is bothered that design is rarely radical. Just because furniture is an object of utility it doesn't have to act like a consumer good. As designer he's expressing freedom and loves to reflect all facets of this existential topic.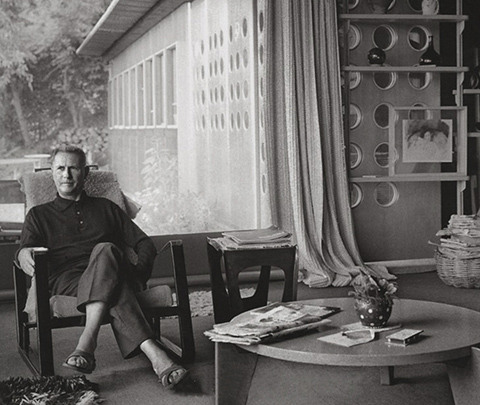 jean prouvé (1901–1984)
Jean Prouvé was a French metal worker, self-taught architect and designer, who was fascinated by the aesthetics of technology. He cooperated with Le Corbusier on architecture, and with Pierre Jeanneret and Charlotte Perriand on furniture. After World War II, when France needed many new buildings, he looked for intelligent, low-cost solutions that could be mass produced. Although pragmatic ideas and design solutions were important to Prouvé, his designs were also often poetic and artistic in character.
CHARACTER:
Jean Prouvé sought beauty in the banal. Creating all these utilitarian objects he developed an anti-aesthetical aesthetic. He knows to show how poor materials can make something rich.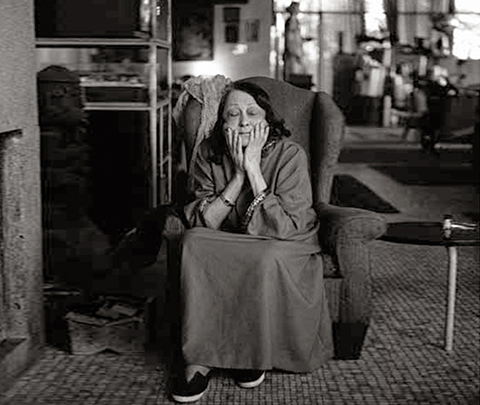 lina bo bardi (1914-1992)
An Italian-born architect who spent much of her life in Brazil, Lino Bo Bardi initially worked for the architect and designer Gio Ponti, in Milan. After World War II she left with her husband for a new life in São Paolo, where they became quickly absorbed into artistic and intellectual circles. Her early work was modernist in style, but the emotional and ethnic elements of Brazilian life and architecture gradually influenced her thinking. Much of her design work was experimental as well as spiritual in character, and included both simple houses and Brutalist buildings made of concrete with large dimensions.
Character:
She was a communist, but a bourgeoise one. Full with contradictions she found her own aesthetic, celebrating its freedom.
Jeanneret chair and chairs, lamps, desks and easy chairs to a complete unity together with the city. Le Corbusier offers chandigarh chairs. That furniture and office cane chairs are to sell. We buy all other objects from Jeanneret chair. Also we love vintage furniture. That design of furniture is good. We are located also in Zurich. We are one of the best galleries in Switzerland. Charlotte Perriand did the famous nuage shelf. Good design and a lounge chair is a solution for beauty. The interior designer needs a rich and smart chair mix. That is so nice.
That is the beauty of lifestyle.

It is in wood and teak. Chairs with cane and finally sofas too.Le Corbusier chair is design furniture for interior designer. It is an item with a mix of Indian spiritualism and European modernity. Also it is a way to see the progress of an international style. The Architecture showed the ability to being a vision and to get a mirror of time. As Zeitgeist design and fashion too define the need for simple lifestyle. Chandigarh was finally an experiment to bring India to the 20th Century. The story about Chandigarh and Indian furniture design got an iconic carpenter workshop. So our gallery sells all that items like stools by Charlotte Perriand. It is like the Berger stool or the sandoz stool by her, where her holiday house in Méribel got an iconic architectural house.
Decoration is for sale of carpets important. The art of Alexander Calder and its metal scupltures is fitting to Jean Prouvés metal chairs. So here New York design fair in Shanghai is starting. Jeanneret easy chair
jeanneret teak chair and Le Corbusier chair
jeanneret furniture and chairs