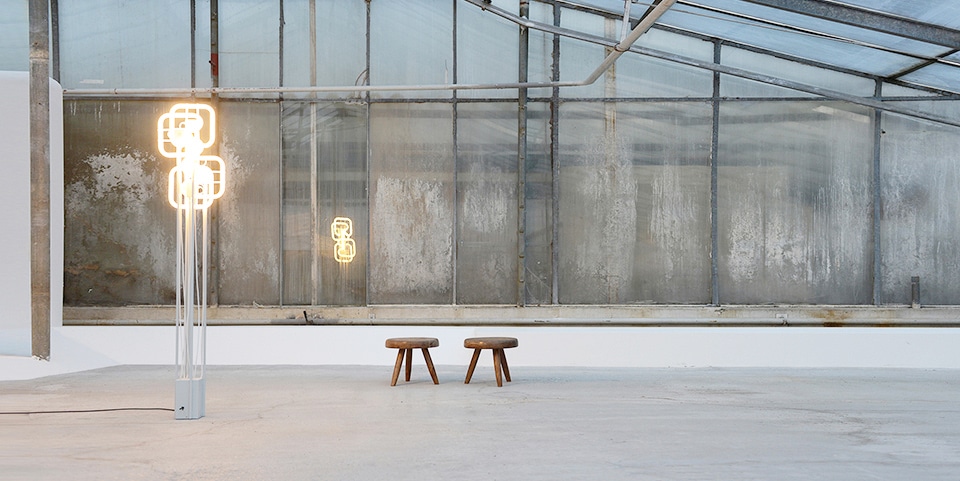 By designing Chandigarh Pierre Jeanneret found the beauty of the banality.
Like primitive artefacts this artworks are able to touch our soul deeply.
CONTEMPORARY 21. CENTURY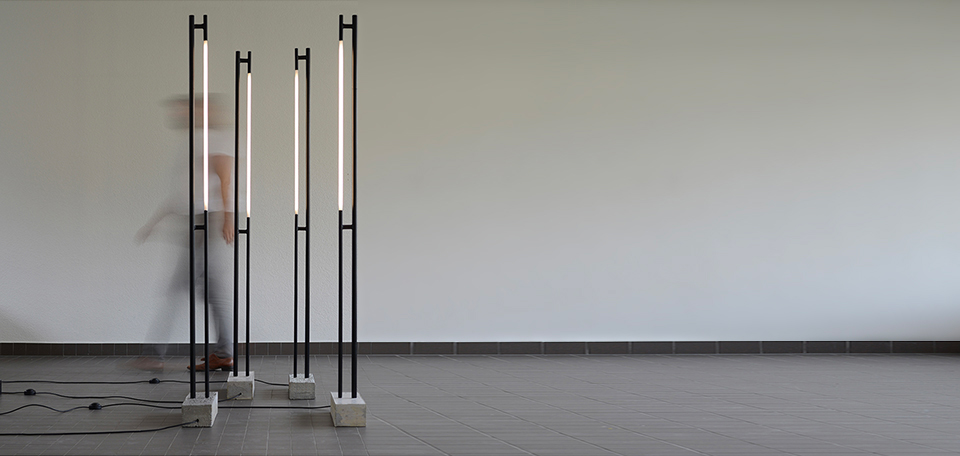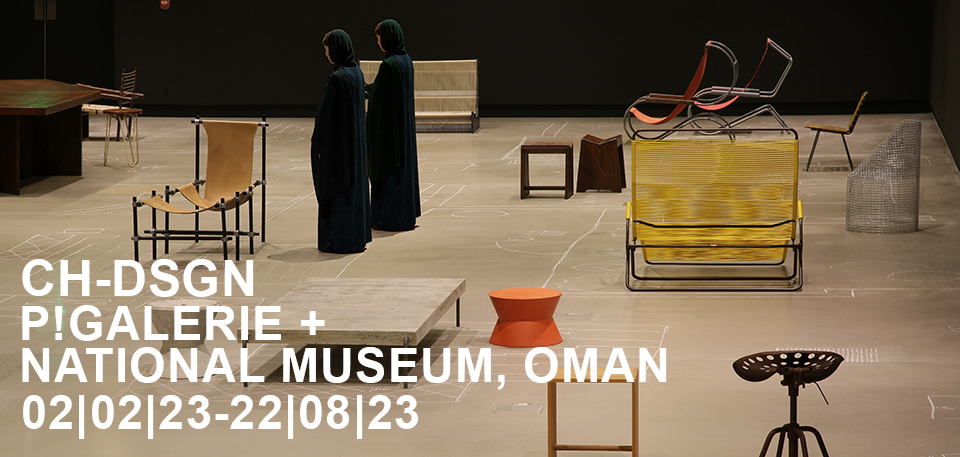 We are specialised on rough design pieces. Design is more than decoration,
it can be radical and express an essential depth.

Pierre Jeanneret and the architect Le Corbusier worked together on the Chandigarh chair project. Pierre Jeanneret made his famous arm chair also as vintage furniture. He designed finally in India a sofa chair for sale from the High Courty. So P galerie has a focus on mid century furniture: sofa and lamp, then also desk or side table, daybed, living room chair or file racks. Charlotte Perriand came with her nuage and forme libre table. Tom Strala added as contemporary designer coffee tables like bartok or lamps from the pompidu selection. Due to we are offering vintage benches and also the raw chandigarh easy chairs. Our office cane chairs and all other masterpieces by Le Corbusier or Jean Prouvé.
Pierre Jeanneret
Chandigarh chair at p! galerie
Pierre jeanneret chair
A cane bench is finally together with the kangaroo chair the most iconic interior object you can get. The fantastic tables and desks by Charlotte Perriand show how a simple aesthetics. All vintage furniture pieces are authentic. Even P! Galerie sells rare architectural objects from Ahmedabad sector 1. We offer kangooroo chairs and other teak wardrobes at our showroom. Finally the file racks and Committee chairs get offered on art and design fairs like Art Basel Miami. Especially Le Corbusier created interior design of essential beauty. Punjab offered 1947 Le Corbusier and Pierre Jeanneret an opportinity to plan a unesco world heritage site. The Chandigarh project included many innovative buildings. As example the famous original concrete lamps, sofa chairs and all the prototypes of different cane chairs. Pedja Hadzimanovic has a big selection of French Mid Century design in his store. He is selling also on auctions in Zurich, Dietikon, Shanghai, Tokyo and Los Angeles too.
collecting le corbusier furniture and interior design
Sotheby's, Christies and Wright20 are our partners. Our specialisation contains historical masterpieces of design. We promote a rare selection for interior designers, even Jean Prouvé, Willy Guhl and Lina Bo Bardi are in our stock. Located in Dietikon next to Zurich we exibit vintage desks and metal tables. The modern architecture was always searching for iconic interiors, using concrete, teak wood, cane, tiles or other materials. Check our publications and books about Cansado history or the fondation Le Corbusier by Heidi Weber. Buy Jeanneret arm chairs on exhibitions like on 1stdibs, Incollect or Artnet. Here we are promoting our original and raw objects for a good price. Art Basel Miami and the Frieze Art Fair show together with TEFAF the best art works we know. Pierre Jeanneret furniture for sale. So it's worth to invest in valuable stools or book shelfs like the nuage by Charlotte Perriand.
So architecture like the project in Ahmedabad, Villa Sarabhai, and also the Mill Owner's Association (1951) are important buildings of the 20th Century. It shows the dream of interior designers to combine the European style with the Indian lifestyle. B.V.Doshi assisted Le Corbusier to create that vision of society. Pierre Jeanneret chair focused on the natural materials like cane and teak or sisso wood. But there are even upholstered lounge sofas in leather, suede or linen. So they used primitive technology to develop a rich language of furnitures.
Finally design and furniture are for museums and galleries, showing Swiss design. Swiss wood wardrobe from Switzerland in Geneva and big looking desk. We do sell all and you buy also the file racks for collectors. Jeanneret chair with shipment. Of them in a way like the MOMA to the Indian style with cane and teak or even sisso. P gallery of benches and also coffee table and committee conference table. We offer several student desks and Kangoroo lounge chair and sofas. The University of Punjab is conceptual nicely looking with its teak file racks. We sell always folding screens and bookcases from the Administration buildings or Height Court. Galerist P. Hadzimanovic is providing art and design in his gallery in Zurich, Switzerland. Pierre Jeanneret
Ask us also for file racks and certainly for PJ-SI-29-A or PJ-SI-28-A. We are selling in Japan and Europe. So we are shipping almost to everywhere. Marina Abramovic and Alexandre Calder are impressive contemporary nartists. Switzerland and Swiss seller. Charlotte Perriand furniture in best quality. Finally buy design furniture.
Style and fashion really needs modernism. The architecture is essential for all, especially the one by Tom Strala. Concrete table and architectural objects are in a almost limited edition. We are also selling vintage design and carpets for interiors. It seams also that it's a modern architecture. So a original Corbusier chair.
is great. The furniture, sofa and chair do