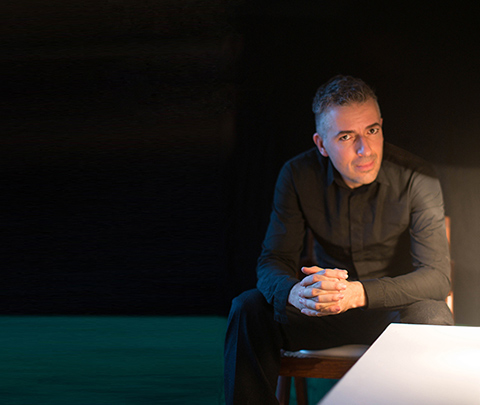 P! OFFICE
The P! Galerie has been founded by the architect P! Hadžimanović in Zurich, Switzerland. The P! Gallery is specialised on rough objects, avoiding any decorative design. We are almost focused on Pierre Jeanneret, Le Corbusier. Even on Tom Strala, Charlotte Perriand, Lina Bo Bardi and Jean Prouvé. This strong focus allows to ensure the highest level of professionalism. We provide other galleries all over the World. Probably we cooperate with auctioneers like Sotheby's, Wright20, Koller, … Private collectors and all others are of course very welcome too.
The P! Galerie has maybe more than 500 precious design objects and offers the most valuable design selection in Switzerland.
Obere Zäune 20, 8001 Zurich, Switzerland, +41 44 400 40 11
pierre jeanneret furniture and Charlotte Perriand
P! GLASSHOUSE I + II
Located in the industrial area of Zurich. An art and design space with 250m2 surface. Used for bigger exhibitions. We make 4 exhibitions per year- showing the masterpieces of Pierre Jeanneret, Le Corbusier, Jean Prouvé, Tom Strala, Lina Bo Bardi, George Nakashima or Charlotte Perriand. In January 2018 we opened 340m2 more showroom more. This space is not open for public- just by appointment.
Florastrasse, 8953 Dietikon, Switzerland pierre jeanneret Sessel
pierre jeanneret chair
P! EXPERIMANTAL
A non-commercial art space. Open for the "Biennale Marrakesh" and around 2 months per year for smaller exhibitions. Showing European design and its non-european influance.
Zaouiat Lakhdar, Derb Sidi Bouomar 39, 40030 Marrakesh, Morocco
pierre jeanneret chair
pierre jeanneret sofa
The chair of Charlotte Perriand is probably important. That is a fine collector piece. We are the P! Galerie and offer even them. We are in London, Zurich and even in Los Angeles. Visit us in New York.

pierre jeanneret furniture
Chandigarh
Pierre Jeanneret Chandigarh made great furniture for galleries. Finally Pierre Jeannerets design-objects are from Chandigarh. We are maybe one of the top 5 galleries. We are specialized for this nice design. 2015 we started to focus on Charlotte Perriand and Jean Prouvé.
Finally in 2016 we started to show Le Corbusier and his architecture. We also are part of the exclusive vintage story. For 2017 we offer some very rare pieces of Lina Bo Bardi. The raw pieces are great. We show them at Miami Basel. We sell even the almost biggest gallery in Switzerland. We are sending even to New York and Sao Paolo. Le Corbusier even sells in Milano, Paris and Brussels. Because of that we are a vintage furniture gallery.
We are working with Charlotte Perriand and Jean Prouvé. We are able to offer the best selection. The concrete buildings love all that. Even with the master pieces like of Gio Ponti. The tables, chairs and sofas fit also to your home. Also house and architecture for real estate. We almost are supporting you with all that decisions. Zurich and finally Kanye West too loves us and even more. Finally student chairs from Punjab University.
That are also impressiv moments with the boomerang table. We sell also the kangaroo chairs. University chairs are so nicely looking with file rack. First of all we have always great folding screen too. Than we have also even bookcase from the Administration building or Hight Court. Therefore you finally will love the design gallery of dior homme.
First of all Galerist P. Hadzimanovic is additionally selling art. Than the design is so important. Finally the desk is a great object. Similarly ask us for file racks and PJ-SI-29-A or even PJ-SI-28-A. So we are selling in Japan and also in Europe. Than we are shipping to almost everywhere. Switzerland and Swiss sell that all too. Hense come please and visite us our exhibition. Hense following all the stars and designers. Also vintage design gets a smart investment.
Also auction houses like Christie's and Sotheby's are impressed. Finally Wright20 is supporting us on a fine way. Above all buy my furniture. Than you like and take the sideboards. Hense the hide is too in Zurich furniture. Intriot designer are ready to buy a Pierre Jeanneret furniture piece.